Eating Animals
This has been the most relatable book I have ever read. I really identified so strongly with so many aspects of the book; the strong association of food with a grandmother, the difficulty committing to a choice (despite being completely repulsed by factory farming), the emphasis of shame, and the transparency.
I was vegan for one summer and I was vegetarian for six years.
I had two hotdogs yesterday and I just ate some chicken nuggets like 15 minutes ago. I am deeply ashamed, but I'm also allowing myself to want meat and to experience the complexity of that contradiction.
Vegetarianism is a very complicated thing because food is super complex, especially as you delve into things like American culture, how we you were raised, if you have some heritage which particular foods are important?
My family is Cuban and Italian, so according to them, pork is the best, seafood isn't meat, and how do you live without chicken?
Chickens are both my favorite farm animal and the most challenging to stop eating 😦 especially with buffalo sauce 😦 I am weak
Activity! 😀
Project Update: 
The current goal is for me to do a training on Saturday, or next Saturday, and then to run the Innovative Organics Recycling tent with Janelle on the Saturday following training.
I am also going to spend more time focusing on how to make sure the student/IOR/Delaware Farmers' Market relationship is sustainable.
Environmental News
"Twit-Twoo" Where are You?
The Tawny Owl, whose call sounds like "twit-twoo" experiencing population decline. This is most likely from urbanization, habitat loss, and light pollution.
The British Trust for Ornithology is asking people to listen for the call and to record it in a survey to help monitor the population. There are 50,000 breeding pairs left in England and they like to live in forests and, recently, parks.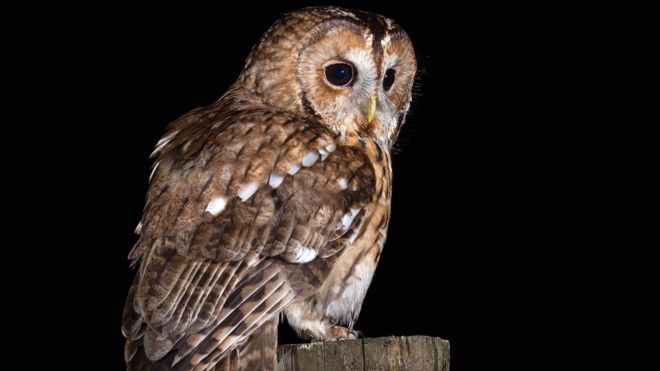 Read the full article here: https://www.bbc.com/news/uk-45674047